Reduce reuse refill. Zero waste, plastic free shopping.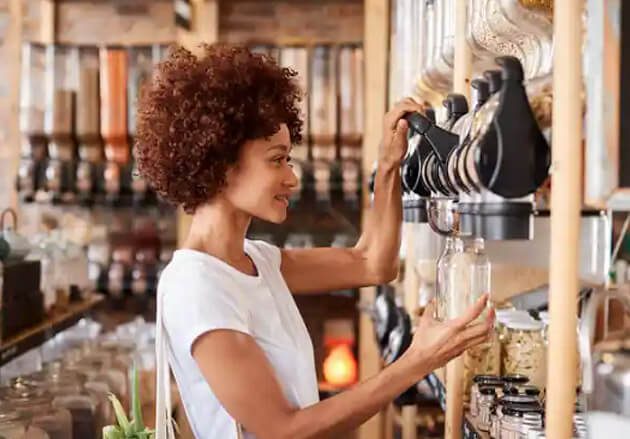 Naturally Unwrapped
Unit 4, Blake End, Rayne, Braintree, Essex CM77 6RA
Our goal is to help our customers reduce their household waste by offering package free shopping
We have a wide range of loose products; pasta, rice, grains, pulses, spices, baking ingredients, teas, coffees, cleaning and personal liquids and many more.  We also have many plastic free household and personal items to help towards a zero waste lifestyle. We believe in obtaining natural and responsibly sourced products, we work with suppliers who have a strong ethical ethos and a low environmental impact.
These natural products are free from harmful pesticides and chemicals, so are better for us and the environment.
Bring along your empty containers, if it can be weighed it can be used, or purchase one of our containers or compostable bags.  It's a very easy way to shop – weigh your container, fill, weigh again and pay.  You can do this yourself or we're always on hand to help.
By making the smallest of changes we can all make a huge difference in creating a more sustainable future and you might inspire others along the way.