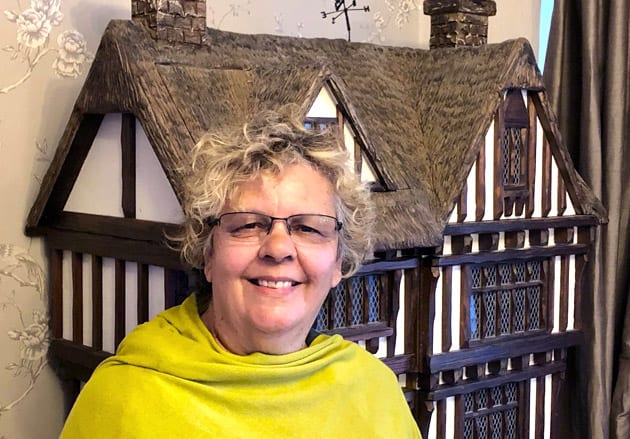 Bijou Dollshouse Shop
Unit 8, Blake End, Rayne, Braintree, Essex CM77 6RA
The Bijou Dollshouse Shop has been selling locally made artisan Dollshouses for over 12 years.
Resident Artist Linda Abel handcrafts miniatures and is often in the shop for a friendly chat and advice.
The shop also stocks miniatures from a range of quality local, nationwide and international suppliers. We stock wallpapers, flooring, lighting, furniture, doors, windows, hinges, wood, tools, dolls, carpets, rugs, fireplaces, ceiling roses, garden accessories and everything else you can think of to make your dollshouse hobby or miniature craft project perfect.
You can find details of new projects that Linda is working on at Facebook and you also buy a limited range of items online at www.minibijou.com.
For the full wonderful Bijou Dollshouse experience we recommend you visit us at Blake House Craft Centre 🙂