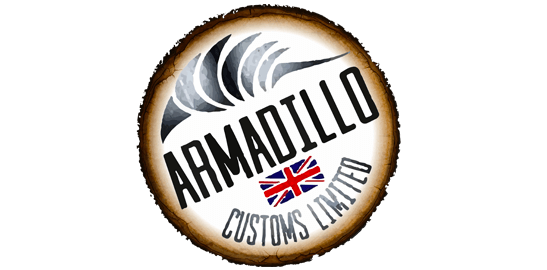 Motorcycle clothing, custom bike builds, servicing, diagnostics and repairs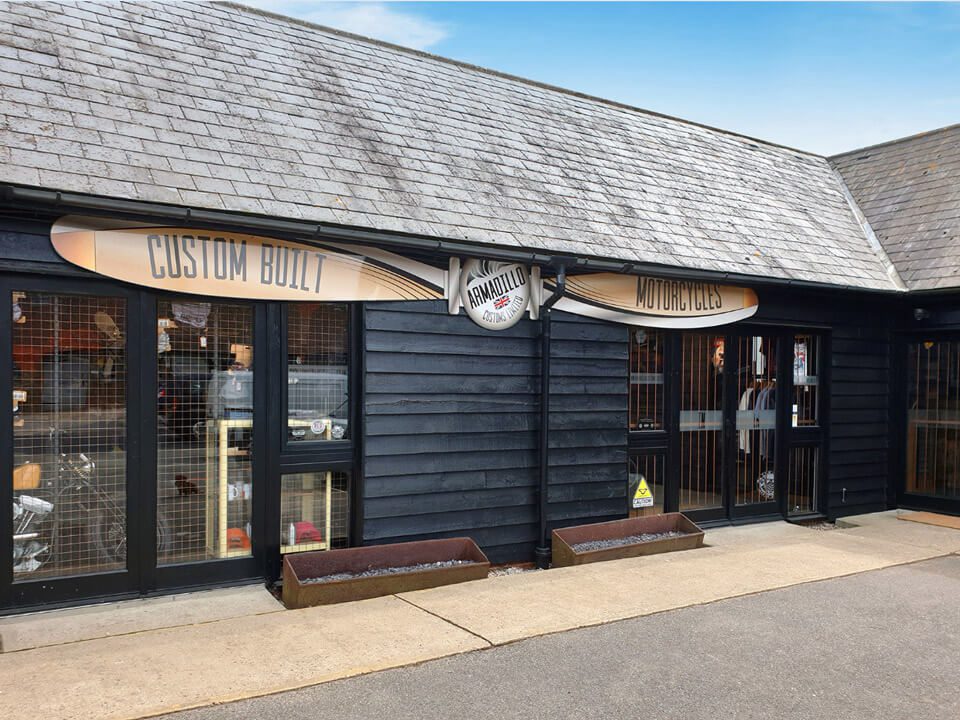 Armadillo Customs
Retail Shop – Unit 15ABC

Motorcycle Service – "Clive's Workshop"
Blake End, Rayne, Braintree, Essex CM77 6RA
Armadillos are a friendly bunch of passionate people who really love bikes, quality garments and the intoxicating smell of coffee and petrol, at any octane level!
We offer a wide range of highest quality motorcycle gear and fashion garments for our fellow male and female riders! You can find here top brands like Merlin, Nexx Helmets, MotoGirl, Age of Glory and many more!
From years of mechanical and engineering experience and those many miles travelled around the world on and off road, we look forward to offering our experience and all the mechanical marvels we have learnt to build, repair, develop and be proud of.
Knowledgeable, fun, and personal service based around our core values of quality, integrity, and trust. Whatever it is you need, from sharing ideas, building a bike, or getting new gloves- we got you covered!
We look forward to enjoying the ride together!
Retail Shop:
Monday – Closed
Tuesday to Friday – 9:00 – 17:00
Saturday – 10:00 – 16:00
Sunday – 10:00 – 15:00
Workshop:
Monday to Friday 9:00 – 17:00
Saturday – 9:00 – 16:00
Sunday – Closed
For motorcycle servicing, storage, diagnostics and repairs…
Please contact Chris: 07985 661361
For bike gear or retail enquires…
Please contact Dom: 07517 725509